For centuries, men have been wearing earrings as a statement of their style and identity. But in recent years, the trend has skyrocketed in popularity from subculture to mainstream acceptance.
This article examines the evolution of earrings for men and how they've become an essential part of expressing male fashion today. Well trace the origin story behind this trend and explore some of its most popular styles and forms, from classic hoops to more modern designs.
The history is fascinating, so let's take a look at what makes earrings for men such an iconic fashion accessory!
The Emergence of Male Earrings in Subculture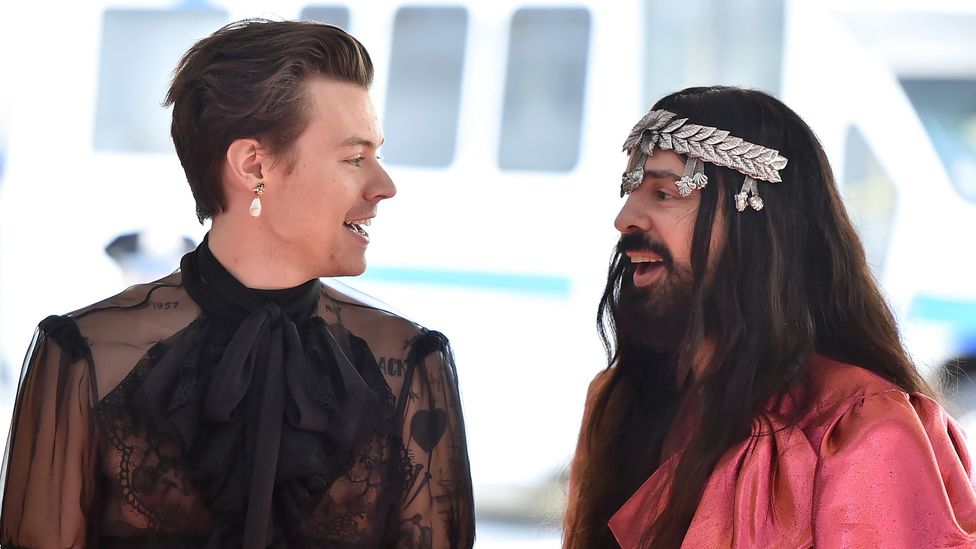 Male earrings have made a significant resurgence over the past decade, becoming an iconic fashion choice for many young men seeking to express their individuality. While this trend started as a mark of rebellion among certain subcultures, it has since become increasingly accepted in mainstream culture.
With the rise of celebrity influencers and the growing popularity of streetwear styles, male earrings are now seen everywhere from red carpets to high school cafeterias. The emergence of male earrings in subculture can be traced back to punk movements that began in the late 1970s.
Punk rockers were known for pushing boundaries and expressing themselves through radical fashion choices like colored hair and tattoos. Male earrings became a symbol associated with this countercultural movement; they demonstrated strength and rebelliousness while also serving as an individualistic statement about identity.
As time went on, other subcultures such as hip-hop embraced male earring trends, popularizing them further by incorporating them into music videos and performances. By the early 2000s, wearing one or two small hoops had become common even among men who did not identify with any particular group or scene — although it was still often viewed as edgy or unconventional at first glance.
Today mainstream acceptance would not be possible without celebrities leading the way; actors such as Johnny Depp helped normalize hoop earrings during his career peak in the 1990s, while more recently stars like Harry Styles have taken up multiple piercings on both ears to great acclaim from fans all around the world.
Growing Popularity and Acceptance of Men Earrings
https://cdn.shopify.
com/s/files/1/1908/4279/articles/how_to_style_mens_earrings_update.png?v=1670516857
Challenges to the Mainstreaming of Men's Earrings
Although men's earrings have become increasingly popular in recent years, there are still significant challenges to mainstreaming these fashion accessories. Firstly, the traditional view of gender roles has been slow to change and many individuals may feel uncomfortable with men wearing earrings which could be viewed as a sign of femininity.
In addition, some workplace environments can be quite conservative and might not accept such an unconventional dress code for male employees. Moreover, even though earrings for men have gained more acceptance among younger generations, they often prefer bolder styles that differ from those traditionally worn by women.
Finally, some people may find it difficult to choose which type or style of earring is most suitable for their face shape or clothing style due to the wide variety now available on the market.
Latest Trends in Mens Accessorizing with Earrings
In recent years, earrings have become an increasingly popular choice for men's accessorizing. What was once a fashion statement only seen in the punk rock and underground subcultures is now making its way into the mainstream.
From small studs to large hoops, there are endless varieties of styles available that can be worn as a subtle touch or as an eye-catching statement piece. With trends shifting from traditional gold and silver metals to alternative materials such as wood or plastic, there is something for everyone when it comes to accessorizing with earrings.
Men's jewelry designers have also been experimenting by combining different elements such as beads, stones, and feathers into their designs which adds another layer of creativity to these pieces. As men's fashion continues to evolve, so does the array of options when it comes to choosing earrings – allowing each man to express his style through this timeless accessory.
Conclusion
The evolution of earrings for men has been a fascinating journey. From the subculture and counter-culture movements to mainstream acceptance, it is clear that they are here to stay.
Skull accessories have become increasingly popular over the years as well, being seen by celebrities and influencers alike. Earrings for men now come in an array of styles and materials, proving that fashion knows no boundaries when it comes to self-expression.
As time goes on, it will be interesting to see how this trend continues to evolve and how society views will shift with it.