This article is an in-depth look at the differences between two of the most popular gemstones on the market: moissanite and diamond. It dives into their physical characteristics, pricing, and even their origin stories to give readers a comprehensive overview of each stone before making a decision about which one to buy.
The author also delves into how these stones are cut, what determines its value, and how they can be cared for in order to maintain their sparkle. By the end of this article, you will have all the information needed to make an informed decision regarding your ideal gemstone choice! Moissanite vs Diamond: take your pick!
1. Comparing the Cost of Moissanite and Diamond
When it comes to choosing the perfect gemstone, there is no doubt that Moissanite and Diamond are amongst the top contenders. Both gems possess stunning optical properties with a unique ability to reflect light in a brilliant manner. Moissanite tends to be more affordable than diamond although its price varies depending on size and quality factors.
On the other hand, diamonds come with varying degrees of clarity and cut which can significantly affect their cost as well. Ultimately, it comes down to personal preference as both stones have impressive qualities making them suitable for any special occasion or jewellery piece!
2. Distinguishing Physical Characteristics of Moissanite and Diamond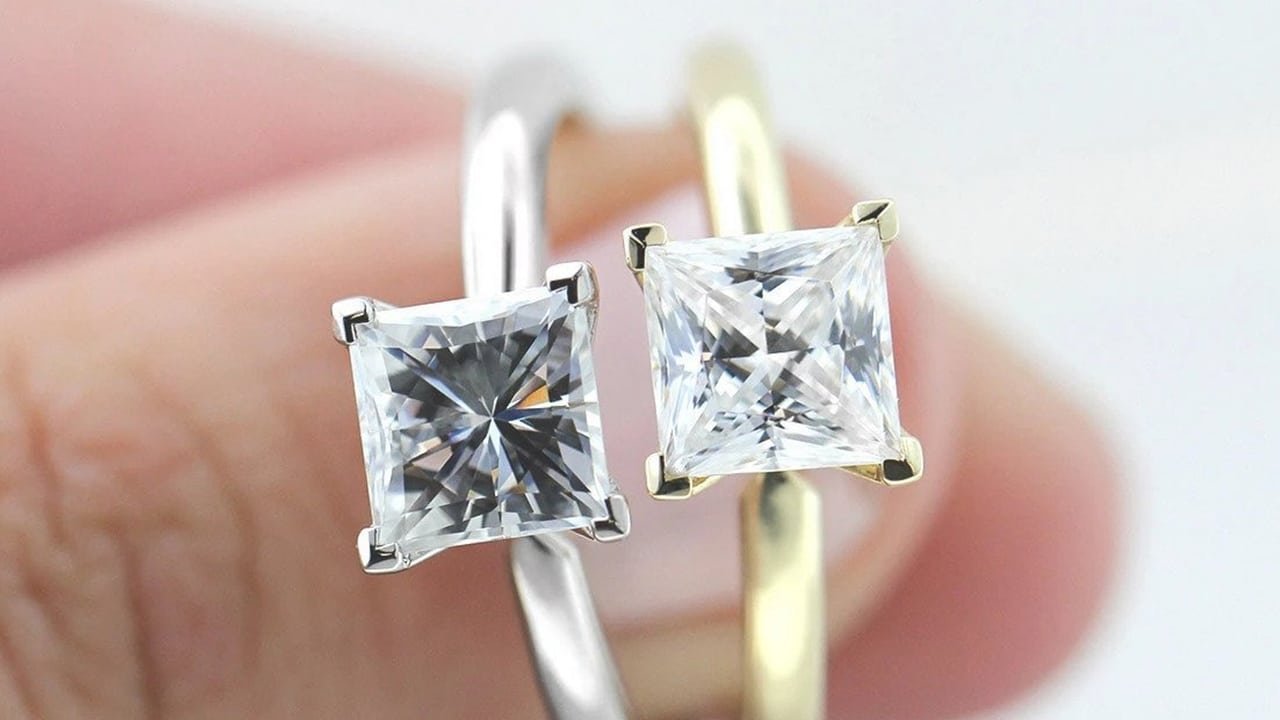 Moissanite and diamond are two of the most popular gemstones today. Both have a high level of brilliance, but each has its own unique set of physical characteristics that make them distinct from one another. Moissanite is renowned for its fire—the rainbow colors it reflects when under light—while diamonds are prized for their hardness and durability.
The refractive index (RI) also differs between the two; moissanite's RI is higher than that of a diamond, meaning it tends to be more sparkly and brilliant in appearance.
Finally, while both stones can come in various colors depending on cut or clarity grades, diamonds tend to show fewer color tints than moissanite does since they don't typically contain any impurities like other gems do. Ultimately, understanding these differences can help you choose the right gemstone for your jewelry needs and preferences.
3. Examining Brilliance, Fire, Scintillation & Dispersion in Moissanite vs Diamond
Moissanite and diamond are two popular gemstones, both of which possess great brilliance and fire. In fact, it can be hard for the untrained eye to tell them apart. However, there are key differences when examining their scintillation and dispersion that make one stand out above the other in terms of beauty and value.
Moissanite has a higher refractive index than diamonds, meaning it disperses light more effectively into its rainbow spectrum of colors, creating an even brighter sparkle with each movement or angle shift.
On the other hand, diamonds have a much better ability to maintain their original shape under pressure from touch or wear, resulting in greater scintillation across the facets. Ultimately choosing between these two brilliant gems will depend on personal preference and budget; however understanding their characteristics can help you find your ideal stone..
4. Evaluating Durability of Both Gemstones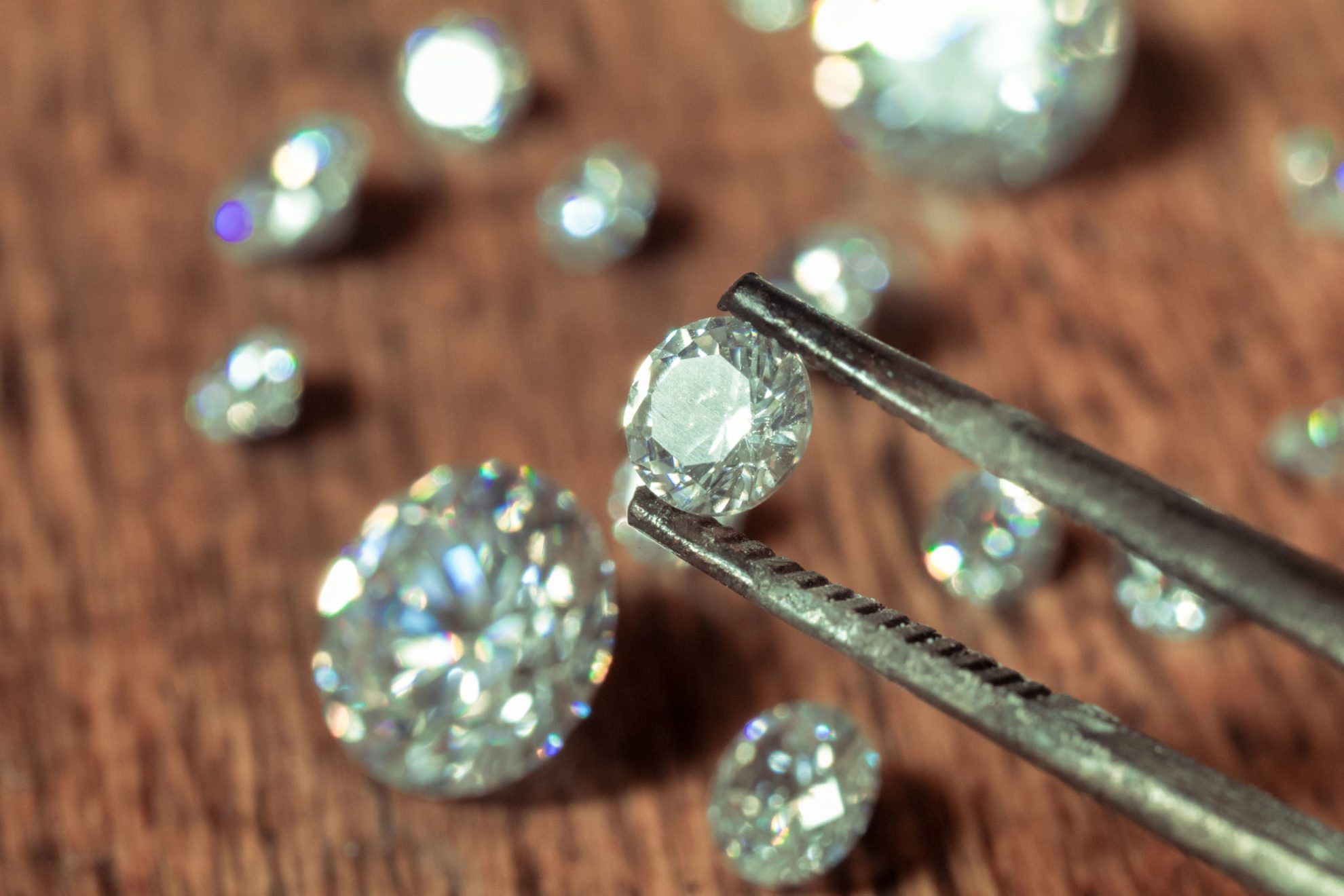 The evaluating durability of both gemstones section is key to understanding the differences between moissanite and diamond. Moissanite has a Mohs hardness rating of 9.25-9.5, making it one of the hardest substances on earth and far more durable than most gems which typically have a hardness rating between 6-8.
On the other hand, diamonds are even harder with a Mohs hardness rating of 10 – making them the hardest substance on earth! Due to its exceptional strength, diamonds can withstand harsh wear and tear for many years without losing their sparkle or brilliance.
When comparing moissanite vs diamond in terms of durability, there is no clear winner as each offer their own advantages; however diamond remains the stronger option due to its higher resistance to scratches and external damage.
5. Choosing Your Ideal Gemstone
When choosing between a diamond and moissanite, there are many factors to consider in order to make the best decision for your needs. While both diamonds and moissanites have their own unique beauty, they differ in terms of color, clarity, price point and durability.
For instance, when it comes to colorless stones, diamonds grade higher on the D-to-Z scale than moissanite does on its equivalent grading system due to the latter having an inherent yellowish tint. Additionally, moissanite is much less expensive than diamonds as it costs about one tenth of what a diamond would cost if purchased from a reputable retailer.
Furthermore, while both gems are durable enough for daily wear jewelry pieces like rings or earrings; diamonds have greater longevity because they can withstand more pressure without fracturing.
Ultimately though which gemstone you choose will depend entirely on your own individual preferences and budget constraints so take time to research each option thoroughly before making your selection!
Conclusion
The conclusion of this article is that diamonds and moissanites are both beautiful stones with their own unique characteristics.
However, when it comes to cost, durability, clarity, and brilliance there are significant differences between the two gems. While diamonds may be the more traditional choice for many people due to its higher price tag and stunning sparkle, moissanite can offer a great alternative that's just as dazzling at a fraction of the cost.
Ultimately it comes down to personal preference and budget when choosing which gemstone is right for you.