London is an exciting city that offers a vibrant nightlife full of opportunities for fun and entertainment. From the pubs and clubs of Soho to the chic cocktail bars of Mayfair, there's something to suit every taste.
Whether you're looking for a relaxed evening out or an all-night party, London has it all. With its ever-changing landscape, you can explore new venues, discover hidden gems and experience some of the most unforgettable nights in Britain's capital city. Come unearth London's vibrant nightlife scene; it promises to be an unforgettable experience!
Exploring the City After Dark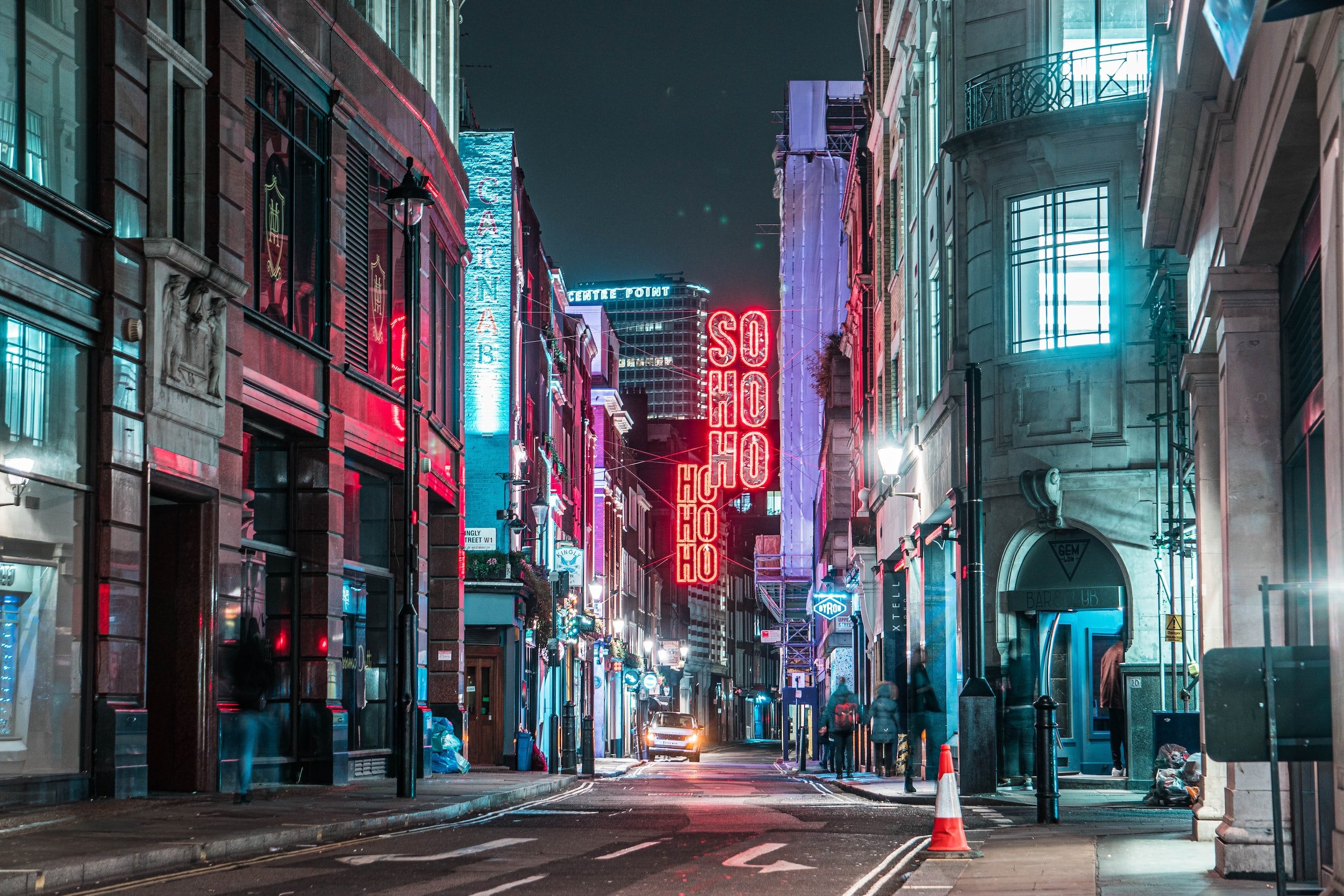 London is a city that never sleeps and exploring it after dark can bring some of the most exciting experiences. As night falls, London's glittering skyline takes on an entirely new character – one full of promise for those looking to discover its hidden delights.
From world-famous pubs to underground venues, there's something unique and captivating around every corner. When you venture out into the streets at night, you may find yourself in bustling areas filled with people from all walks of life enjoying a variety of activities—from raucous clubs playing thumping music to quiet watering holes offering a more relaxed atmosphere.
No matter your preference or budget, there's something for everyone in this vibrant city come sundown. If culture is what you seek during your nocturnal adventures, don't miss out on visiting some of London's renowned landmarks like Big Ben or Tower Bridge while they are illuminated by thousands of twinkling lights against the backdrop of the starry sky – truly breathtaking!
Additionally, many galleries and museums host special events at night so be sure to check them out too!
Those with adventurous spirits who want to explore further beyond their comfort zone should take advantage of all that London has to offer once darkness sets in; from street food markets serving up delicious dishes inspired by cultures across the globe as well as traditional British fare such as fish & chips – not one for dieters though – through to eerie ghost tours along cobbled alleyways shrouded in shadows reminiscent centuries gone by – thrilling indeed!
No matter what type of experience you're looking for when exploring London after dark; whether it be lively bars packed with revelers singing along till dawn or simply taking pleasure in observing how this great capital transforms itself under cover at nightfall – make sure you dive right into everything at it has waiting for discovery within its depths until morning comes again.
Finding Your Perfect Night Out in London
Whether you're a long-time Londoner or have just arrived in England's capital, finding the perfect night out can be an overwhelming task. With countless bars and restaurants scattered across the city, how do you know where to go? Well, if you want to experience London's exciting nightlife at its best then look no further.
From glamorous rooftop bars with glittering views of Big Ben to gritty underground clubs that stay open until dawn, there is something for everyone. For those looking for a classic evening on the town, why not check out some of London's iconic pubs? With traditional decor and delicious pub grub on offer, these places are sure to provide a memorable night.
If it's drinks and dancing that you are after then head down to one of the many cocktail lounges that line Oxford Street – from sophisticated speakeasies tucked away behind unmarked doors to vibrant venues playing all kinds of music!
For something completely different take a trip along South Bank – here you will find waterfront terraces where you can soak up stunning views over Tower Bridge as well as bustling beer gardens filled with locals enjoying cold pints in summer sunsets.
And lastly, if it's an unforgettable experience that your heart desires then explore East London – this area is home to some truly unique late-night offerings such as secret supper clubs hidden beneath railway arches and intimate jazz bars hidden down cobbled streets. Whatever kind of night out sparks joy for you, make sure it includes exploring all that London has to offer!
Uncovering the Best Clubs and Bars in Town
London is renowned for its vibrant nightlife, with some of the best clubs and bars in the world. From classic pubs to high-end cocktail lounges, there's something for everyone when it comes to having a great time after dark.
Whether you're looking for an old-fashioned speakeasy or the hottest nightclubs in town, London has you covered. The West End is home to some of London's most exclusive venues – think members' clubs, chic cocktail bars, and live music spots. For those who prefer something a bit more relaxed, East London offers plenty of cozy pubs where locals gather over pints of beer and hearty pub grub.
Meanwhile, Notting Hill is known as one of the trendiest places in town – perfect for sampling artisanal cocktails or dancing until dawn at a cutting-edge club. If you want to experience true British hospitality then head southwest into Chelsea or Belgravia where traditional pubs are tucked away down cobbled streets; these hidden gems often feature real ales alongside their delicious burgers and Sunday roasts!
To add an extra dose of sophistication be sure not to miss out on visiting Mayfair's exclusive private members clubs which offer up luxurious surroundings along with sophisticated cocktails served by knowledgeable mixologists behind sleek marble counters.
No matter what your taste may be when it comes to uncovering the exciting nightlife that London has on offer there's no doubt that this buzzing city will have something just right for you!
Conclusion
London is known for its vibrant and exciting nightlife. Whether you are looking to spend a wild evening at the clubs or simply want to relax in one of the many pubs, London has something for everyone. From live music venues to chic cocktail bars, there's always something going on after dark.
For those seeking an unforgettable experience, hiring an Escort in London can make your time even more special as they know all the hidden gems around town and will be able to provide you with a truly personalized service. Whatever kind of nightlife experience you're looking for, London is sure to have it – come and explore!